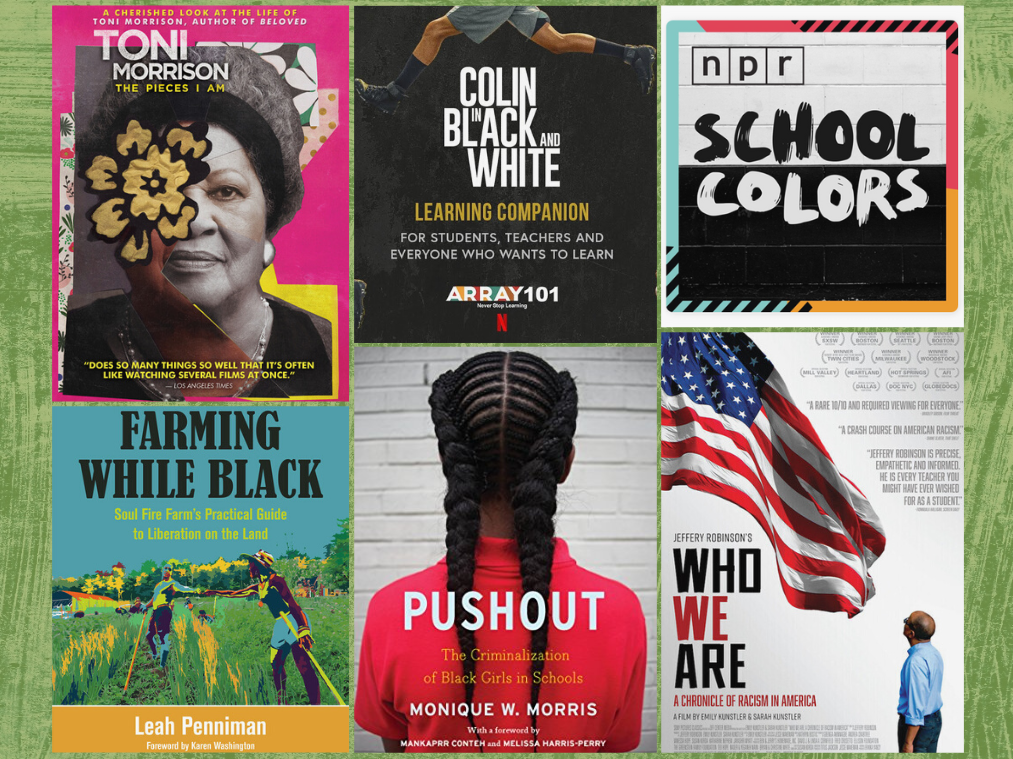 Since 2020, the Zinn Education Project has hosted hundreds of Teaching for Black Lives Study Groups. Teachers study how to teach for Black lives and gain the collective strength to face right wing attacks. There is power in numbers.
We're sharing some of the prompts, films, videos, and books that study groups have included in their meetings.
Boston
Group members are reading Section 5 of Teaching for Black Lives. During their January meeting, they discussed "Black is Beautiful" and watched "An Average Black Girl" by Ernestine Johnson Morrison. Participants responded to the discussion questions:
Why is it important to make spaces specifically for Black girls to talk about their experiences in school and society? In what ways do Black girls often get overlooked in discussions about race?
Bronx
The Bronx study group started their January meeting by watching "Black Girl Fly" by Funmilola Fagbamila.
Brooklyn
In December, the Brooklyn study group members listened to a couple of podcasts that discussed schools in their district.
School Colors

, a narrative podcast from Brooklyn Deep about how race, class, and power shape American cities and schools.

Nice White Parents

, a five-part series where the narrator turns her attention to what is arguably the most powerful force in our schools: white parents.
Corvallis
The Corvallis study group recommended the book and film, Pushout, while discussing Section 4 of Teaching for Black Lives: "Discipline, the School-to-Prison Pipeline, and Mass Incarceration."
Naperville
Group members are currently reading Section 3: Gentrification, Displacement, and Anti-Blackness. As a part of this focus, they watched and shared their reactions to Kimberly Jones' #BLM How Can We Win? 
Providence
In one meeting, the Providence study group wrestled with the idea of "safety" as it applies to schools by engaging with the ideas of longtime prison industrial complex abolitionist, Mariame Kaba. The coordinator read an excerpt from Towards the Horizon of Abolition:
Security and safety aren't the same thing. Security is a function of the weaponized state that is using guns, weapons, fear and other things to 'make us secure'… Safety means something else, because you cannot have safety without strong, empathic relationships with others. You can have security without relationships, but you cannot have safety — actual safety — without healthy relationships.
San Leandro
The San Leandro study group recommended Who We Are: A Chronicle of Racism in America, a documentary film by Jeffery Robinson, because it "highlights primary sources and foregrounds history that permeates through today's society."
Seattle
The Seattle study group watched the 6-part documentary series Colin in Black and White and reviewed the curriculum guide resource created by Ra Vision Media & Know Your Rights Camp.