I appreciate the discussion of the significance of the Lincoln Brigades and their context for WWII. I am also so thankful for the resource drop of the
Black Quotidian Project
.
I liked the idea of expanding the timing of WWII to before Pearl Harbor and including the Civil Rights era. I also appreciated the discussion of Black women during and after the war.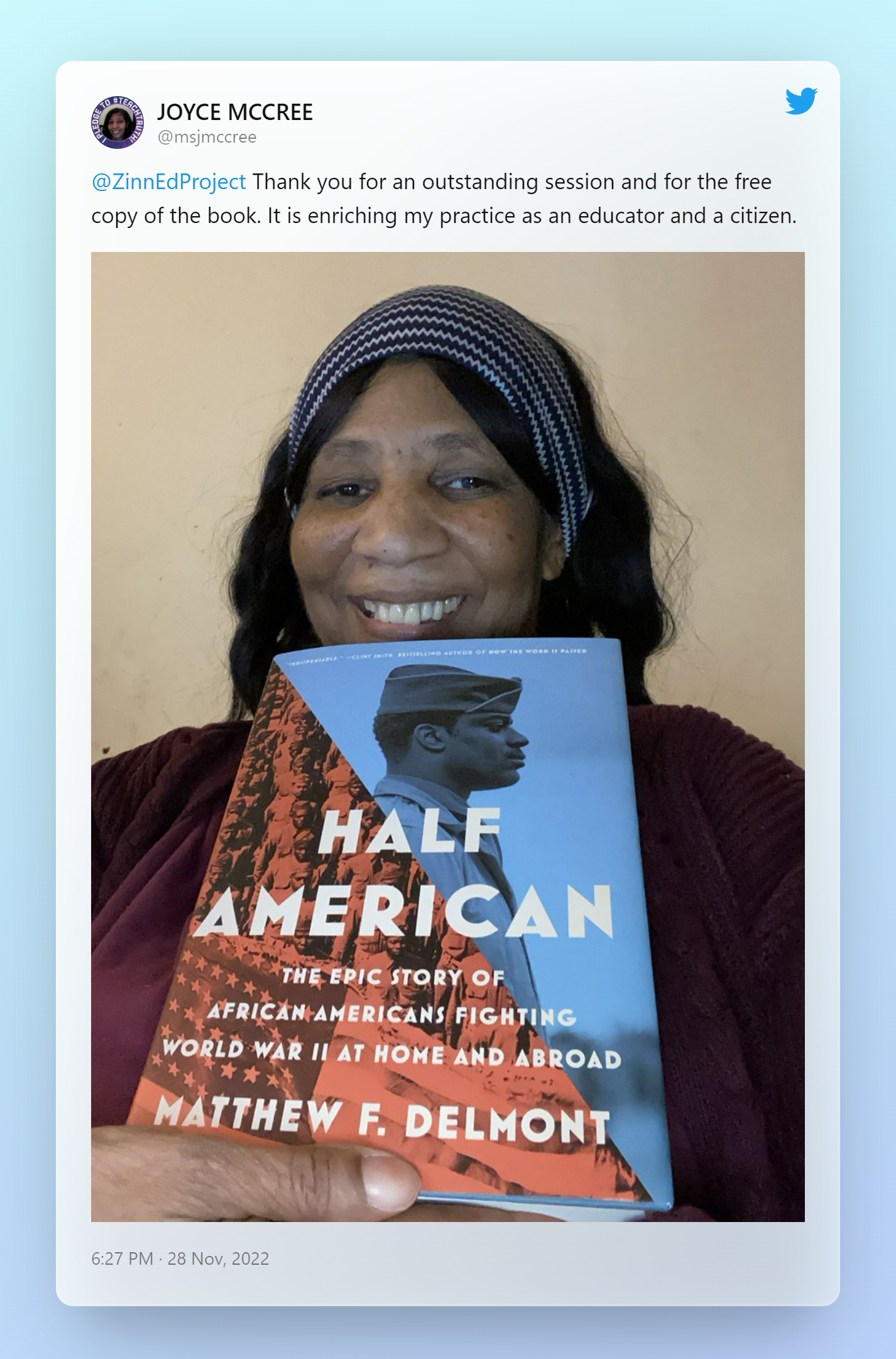 Rethinking the "Good War"
Two weeks after the online class, the Zinn Education Project (ZEP) hosted a curriculum workshop for Teaching for Black Lives study groups and guests based on Delmont's book. 
ZEP team member Ursula Wolfe-Rocca facilitated the workshop. She opened by asking participants to answer and discuss two questions:  
What, if anything, do you recall learning about World War II in school?
What is the dominant story of WWII you encounter in popular culture?
Participants referenced the Holocaust, Pearl Harbor, relatives who served, and the "Good War." One participant reflected on their schooling and shared,
What I learned did not align with the few stories my dad told us about his experience as a Black man fighting in the war. In fact, the pictures in my history textbook never had any faces that looked like my dad.
For the remainder of the workshop, educators participated in a series of breakout room conversations: What are the implications of the dominant narrative of WWII? What kind of interventions is Matt Delmont making into the history and memory of WWII? How might educators bring Delmont's insights into the classroom?   
For the final portion of the workshop, attendees read and analyzed primary resource documents, generously provided by Delmont, including the powerful protest on the right, published in the Baltimore Afro American. 
Here are reflections from participants about the session.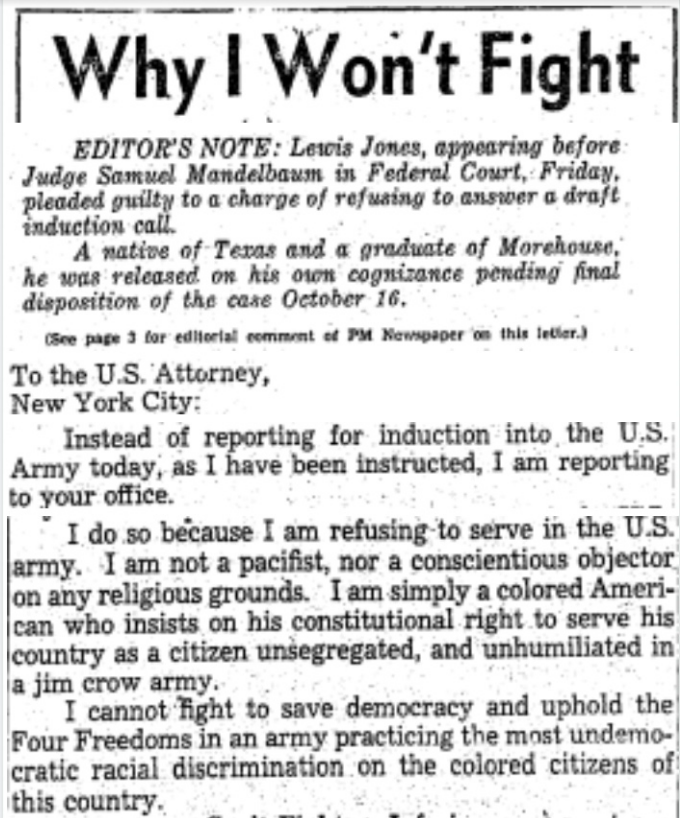 I am reminded of the power and value of primary sources as a teaching tool. Real people's stories and voices are so meaningful (including the stories that were shared among participants in this class).
I'm so excited to share the primary documents with my study group!! I may borrow some of the discussion questions from today for my group.
Thank you for the opportunity to learn in a supportive, nurturing space. There is so much missing in my learning history. I am trying to make up for lost time and missed lessons. Thank you for creating an opportunity for us to learn in a safe space.