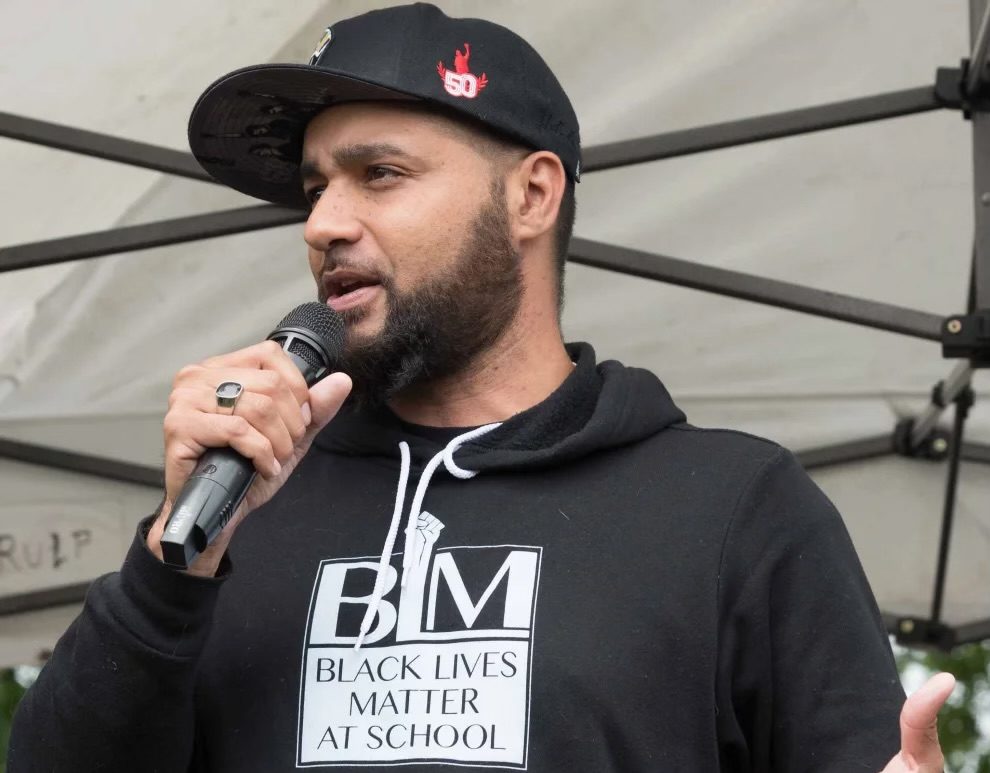 The comment is from one of the Teaching for Black Lives study group member's evaluation of our workshop in January of 2022. 
Jesse Hagopian facilitated a planning session for study group members interested in participating in the Black Lives Matter at School Week of Action. Jesse shared the origins of the Black Lives Matter at School movement, and helped participants design a plan appropriate and feasible for their particular contexts. They used a planning template which is available to everyone. (You'll be asked to make a copy).
Jesse Hagopian also shared the demands, sources for curriculum (BLM at School and DCAESJ). A number of people asked where to order the shirt Jesse was wearing! Here's the BLM at School shirts and sweatshirts online store link.
In the closing, participants shared what they appreciated about the workshop:
"I loved the tools and templates and guiding questions. It was helpful to support thinking through how to organize other teachers. I will bring this back to the Racial Justice Committee at my union and share with a few allied teachers at my school to launch there.
"Personal connections with other study group members — hearing their stories and getting a short chance to talk reminded me that I'm not alone in this movement/work.